My first time been to 49 seats. It was newly opened for a week plus when we first went there.
Their interior layout and design. I read online saying there were ONLY 49 seats, and it really is when I went over.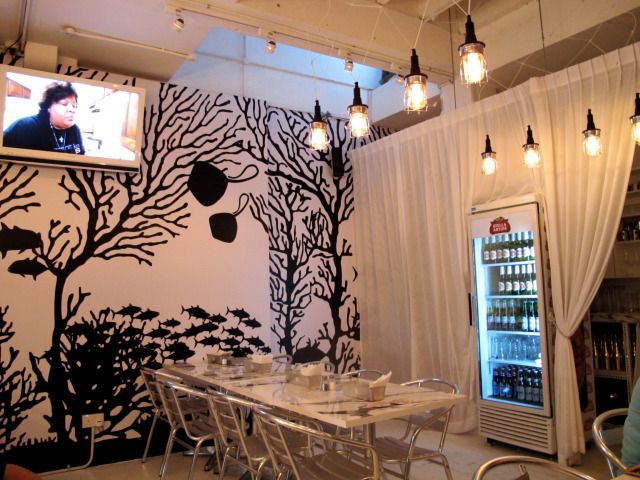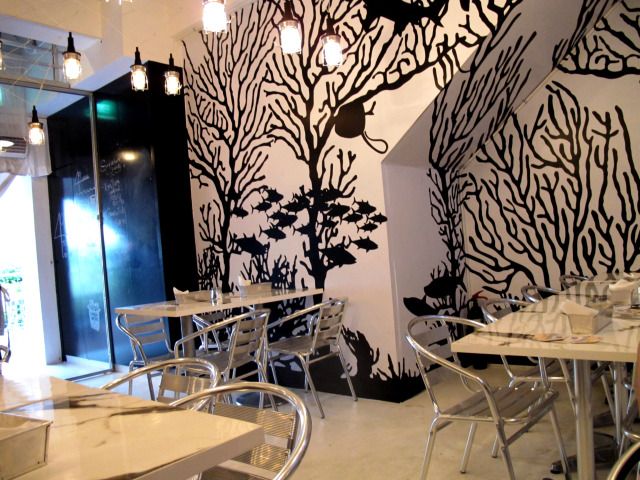 Their menu. Designed and looked like those unused newspaper. HAHA! Cool~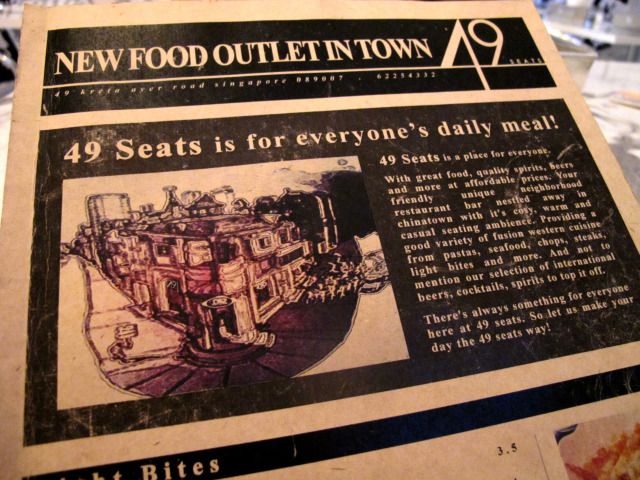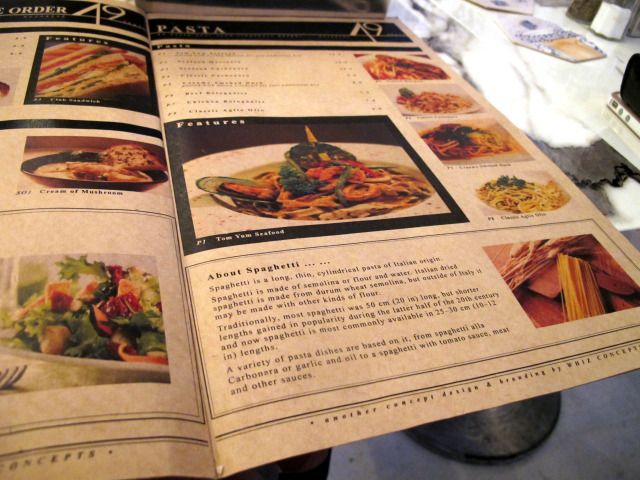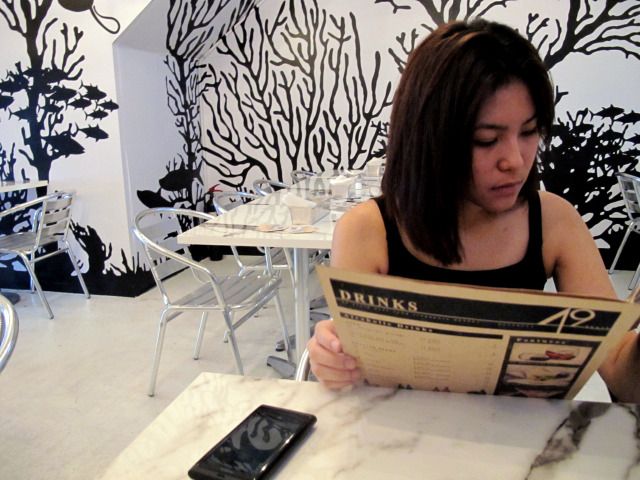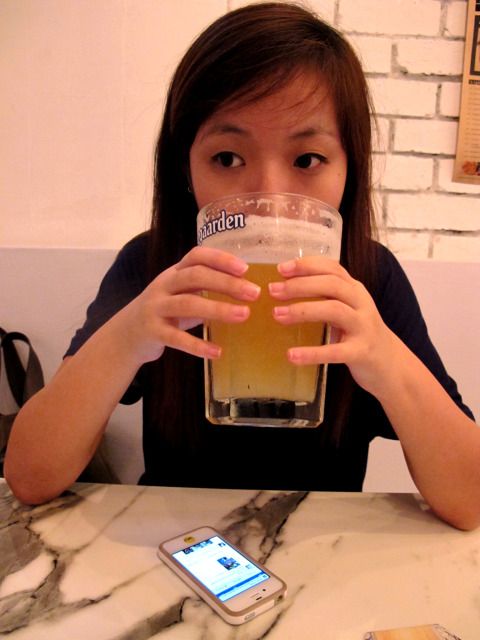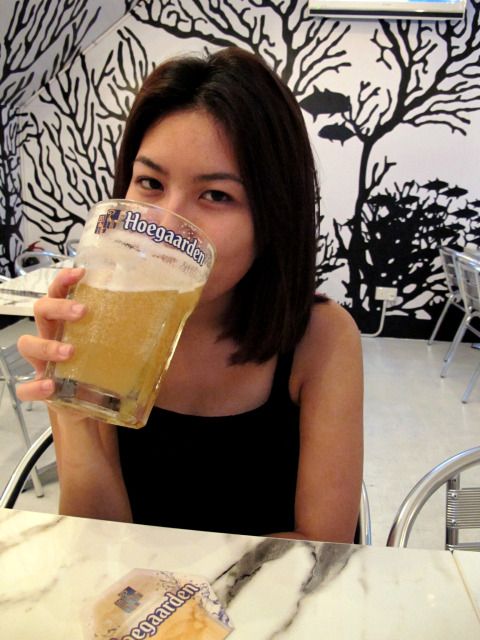 And we ordered tomyum pasta
(as recommended online)
, cheese fries and chicken salad
(i think).
Tomyum pasta tasted really nice
(: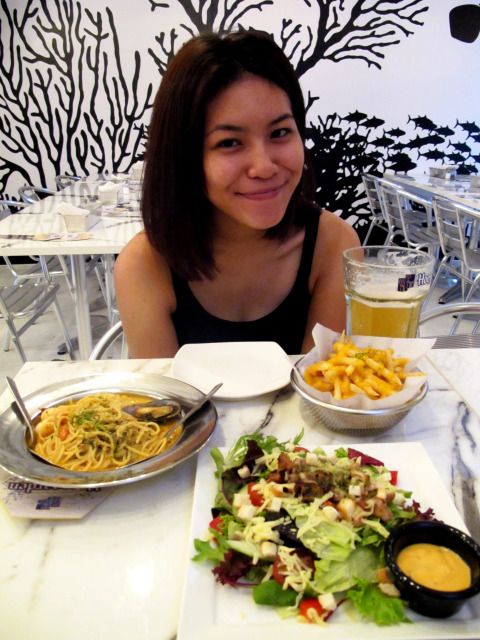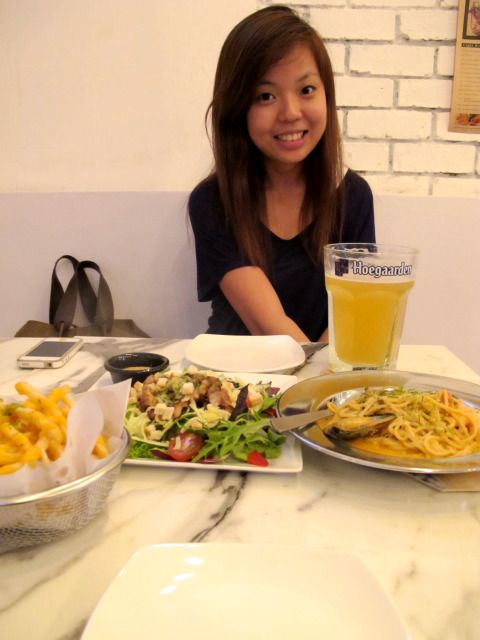 From indoor to outdoor, she wanted smoke! LOL.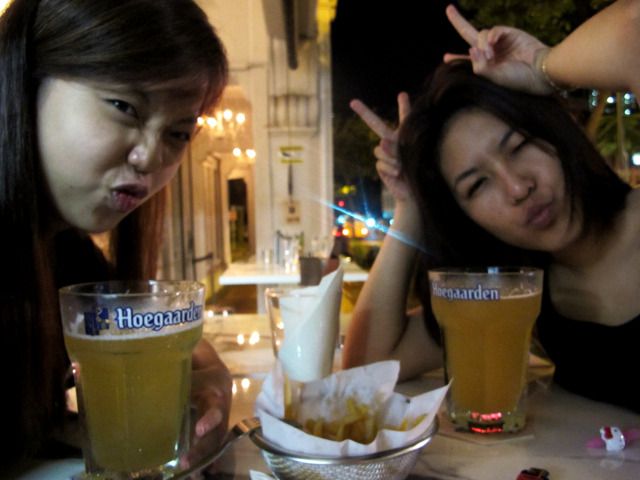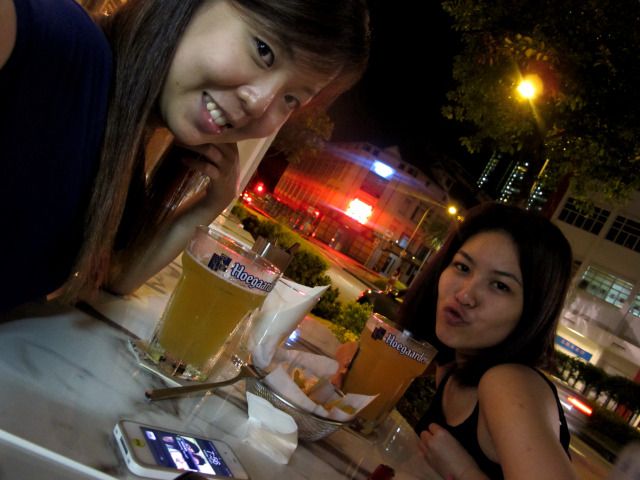 I dont know why I gave this expression, she just snapped whatever ugly faces I had. HAHA!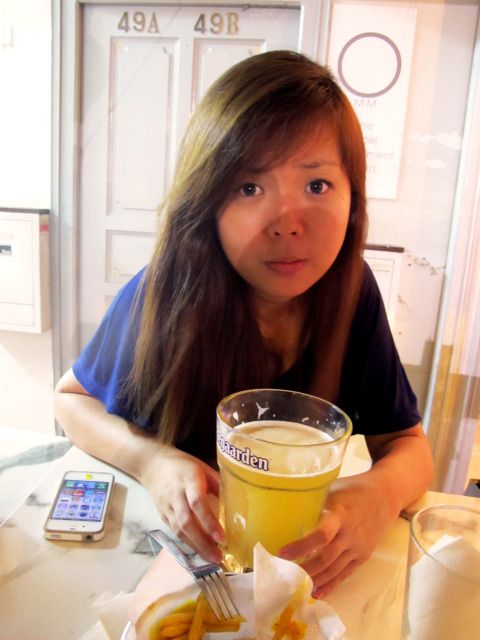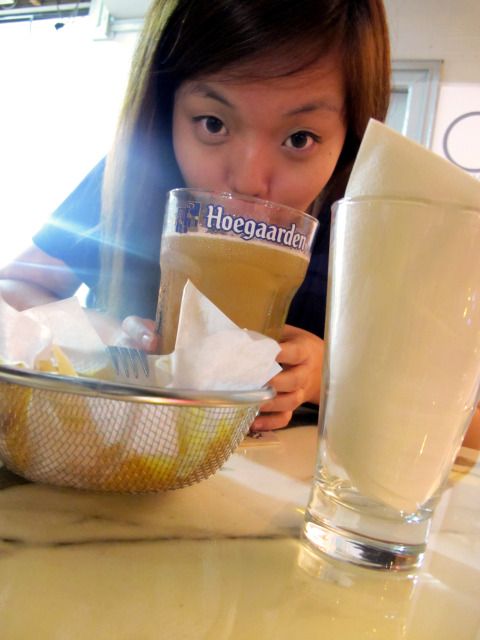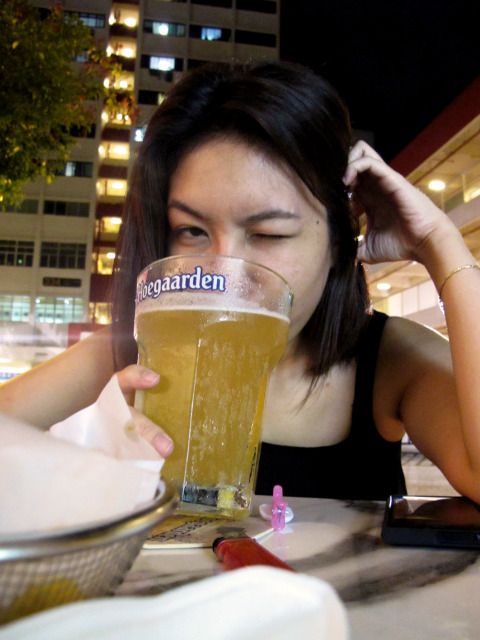 And guess what, the waiter served us a ice-cream brownies and asked us for opinion to improve on recipe. It's sweet for me, as I don't really take sweet stuffs.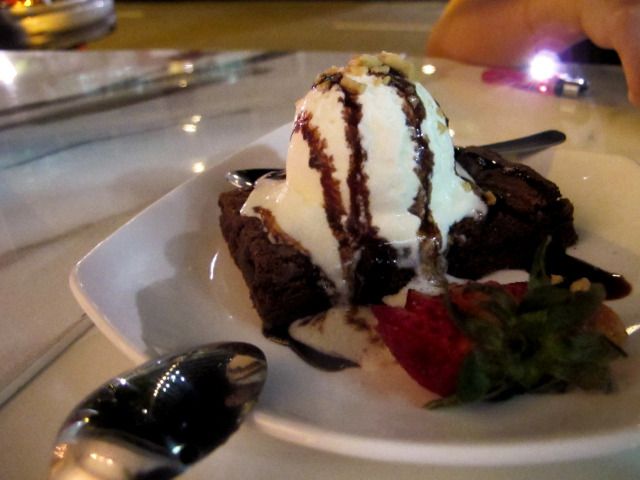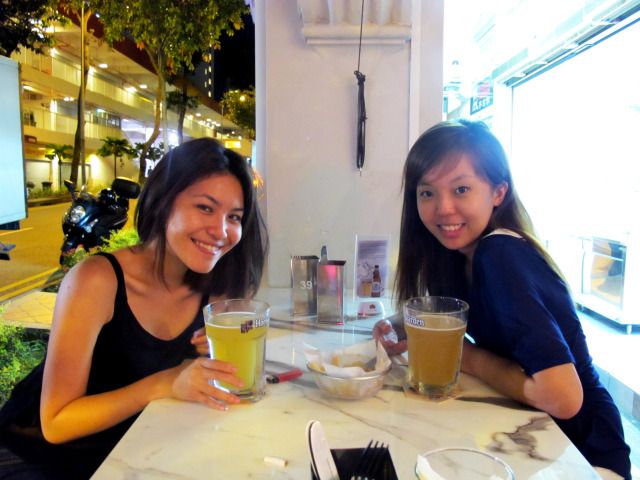 After our meal, we walked to Chinatown for our dessert and headed home (:
Random shots, ugly! High forehead.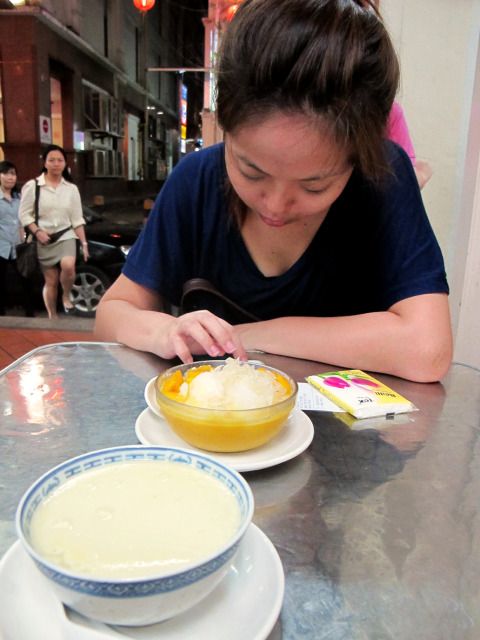 I don't mind going back to 49 seats to try other food and TOM YUM PASTA again (: