I went back to have Japanese buffet with different people again, Jm & Ahna!
We ordered a lot and we hardly wasted any of foodss (:
Meantime, we camwhored interval while waiting for 2nd order badge of foods to come.
They are like couple right.. NOT! They are close buddies :)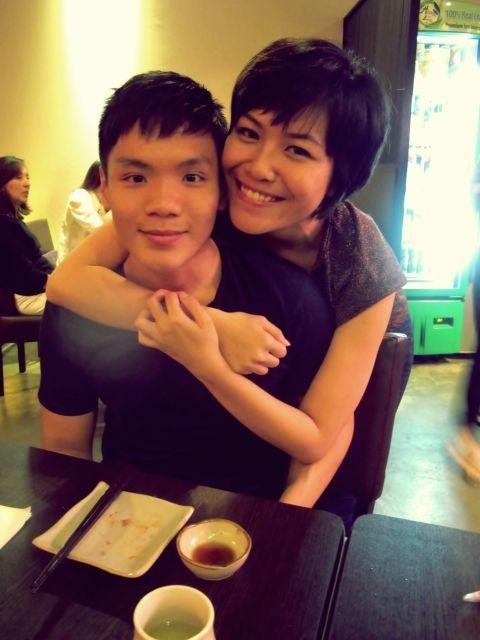 Mine? Obviously NOT.. So friend friend! HAHA.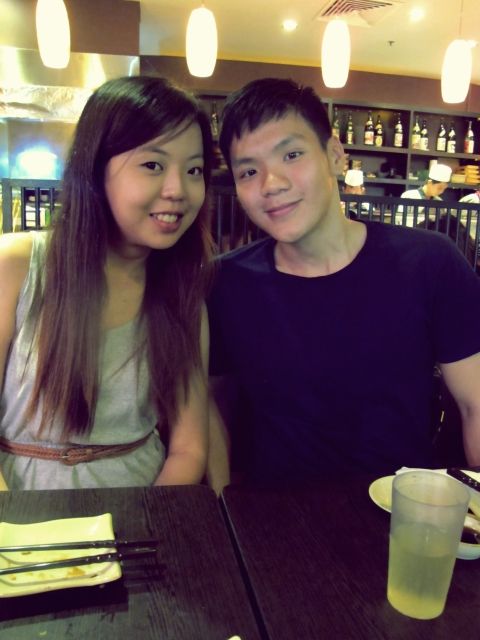 Ahna FINALLY make-up, to make her look good & nice in every picture.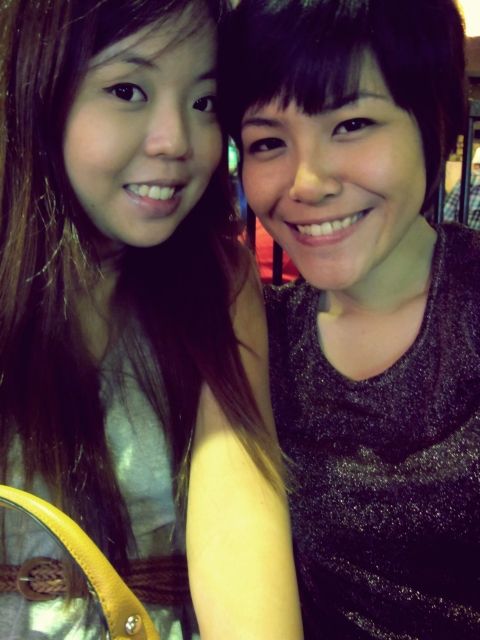 Her pose..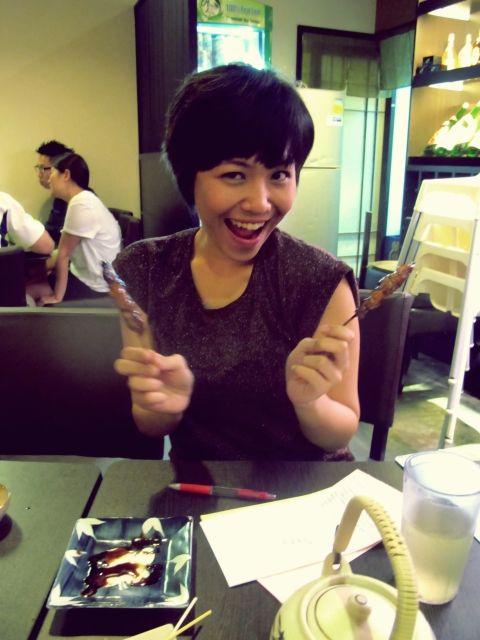 Her posting partner.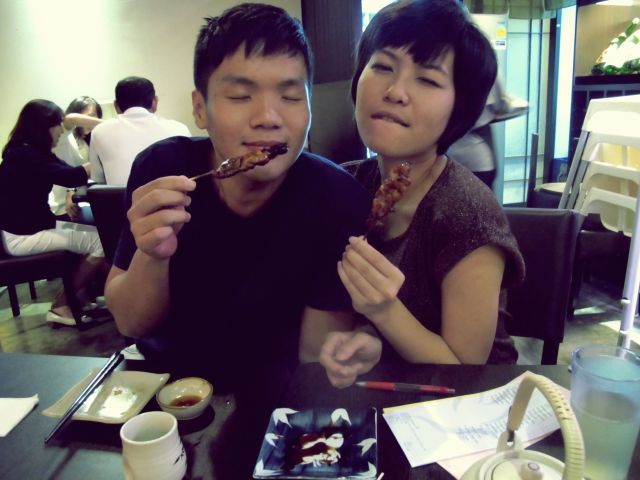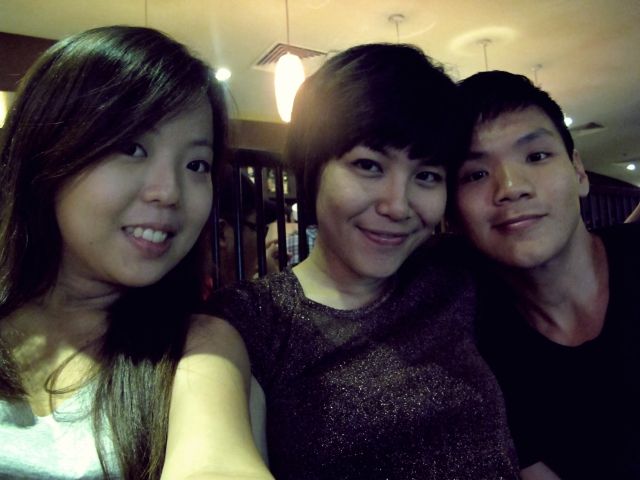 SEE! I told you, they are like buddies. HAHA!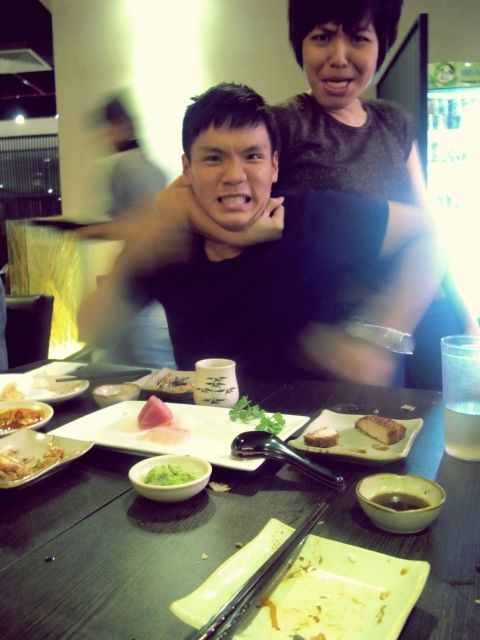 What happen to me? Dead expression. LOL!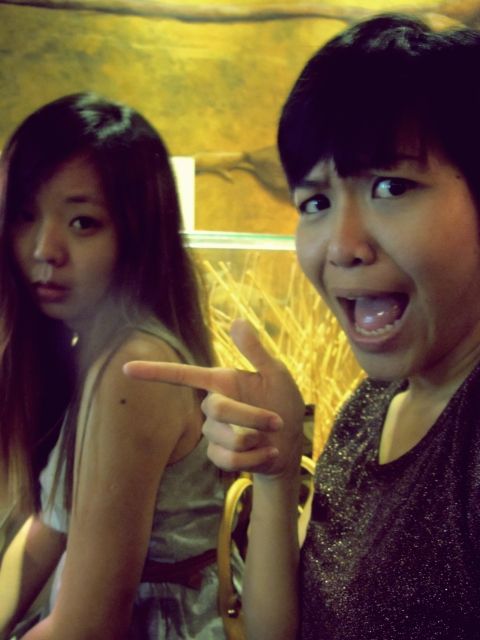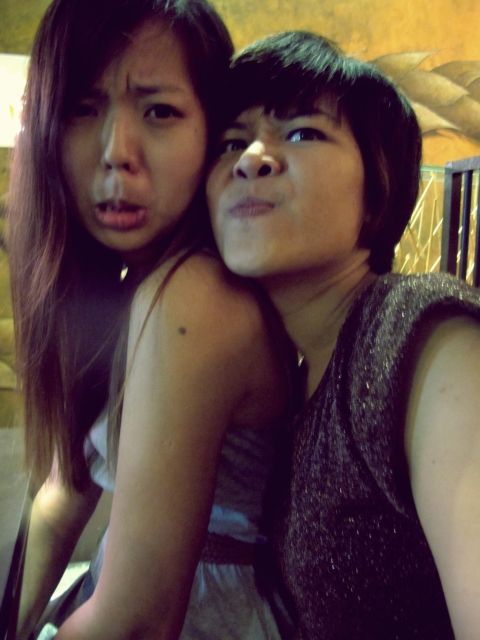 We went to have movie, The Watched, after dinner. Walked from UE Square to Dhoby Ghaut. It was just a 10-15mins walking distance. Good exercise after filling dinner.
Before the movie started, they posed again. My job, helped them took good photos, which I think I'm not. HAHA!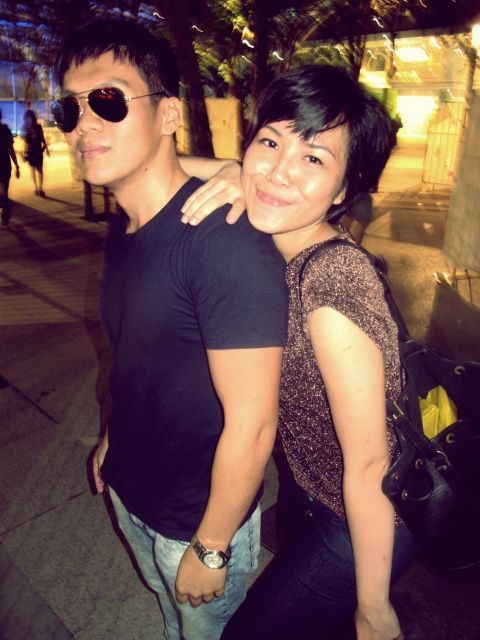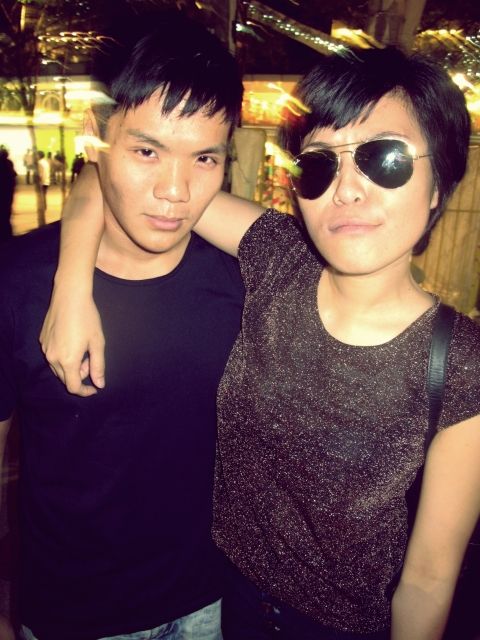 After movie ended at 1 plus, we cabbed to Cuscaden @ Chimes and it's full-house. And we cabbed to Esplanade, Sauce pub. They sold beer, Asahi, @ $5 per bottle NETT! Damn cheap and worth it (:
When we haven't had enough time to chat, the pub was closing @ 2.45am :( So we had to move to another place to sit down, chilled and chit-chat. Nice time spent that day :D