Happened to be same day, same time, same module but different class with PZ.
Headed out after our lesson end with our partners (:
Photo of us in toilet as usual.
*photobomb
The food we took and ordered meat. Chicken & pork. There's also choice of beef, but we can't take.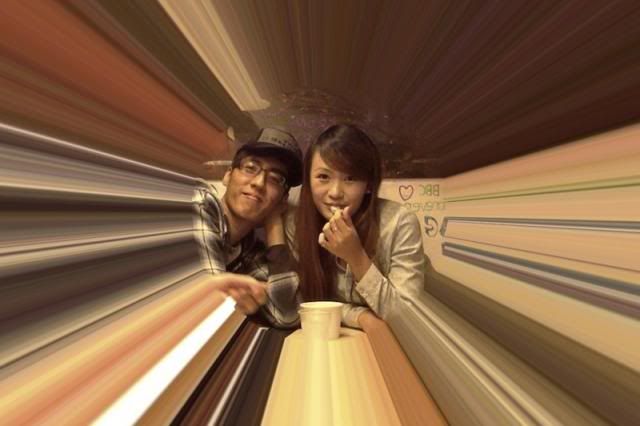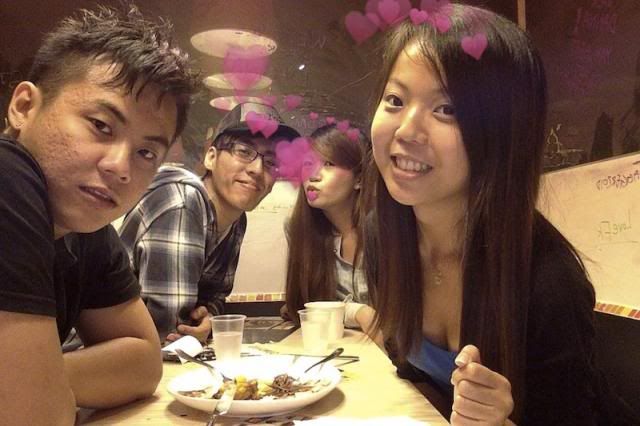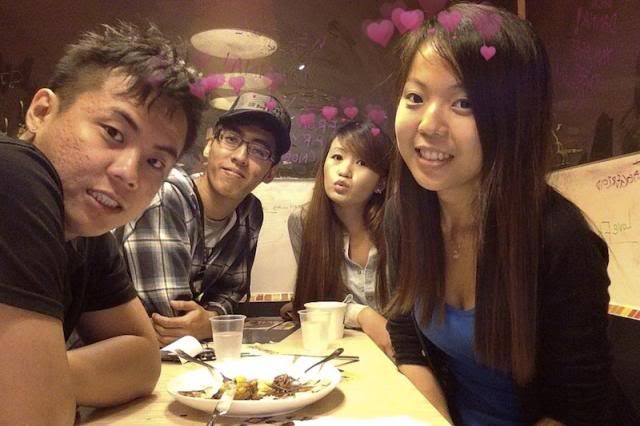 When the guys are out for smoking break, these are what we do. Photobomb! (: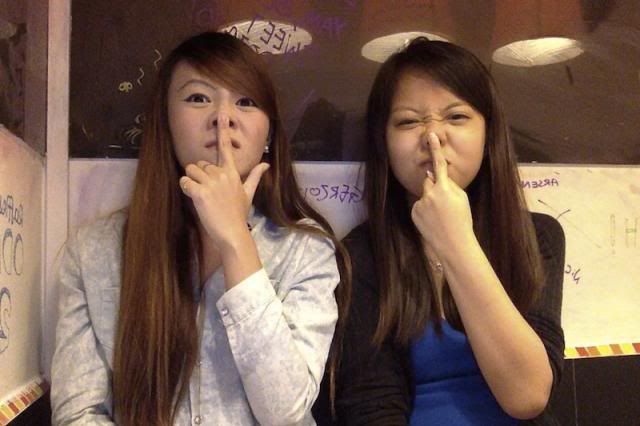 Copyright of a friend's display picture. Be-serious-expression.
I immediately K.O. on bed after reach home. Waking up early is really no joke. Tired!