Set alarm > Rang > Snooze it > Rang again > Off it. That why we were late.
Checked out hotel room, put luggages at Reception Area and cab to Ruin's of St Pauls.
Tourist of attraction. People are blocking our view of taking photos.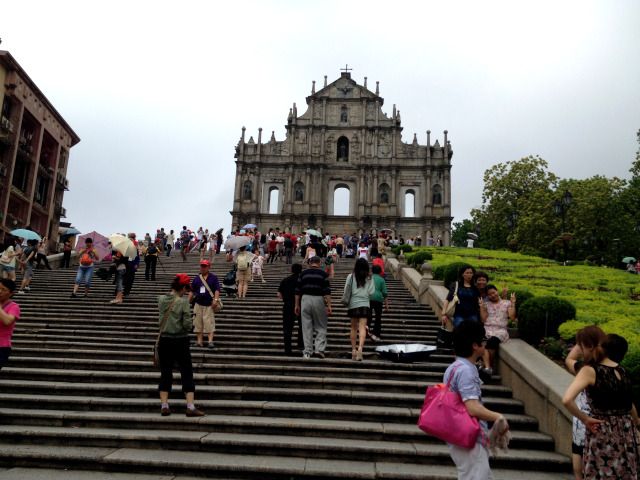 See the weather. HOT! Everyone are taking out umbrella and I'm lazy. HAHA.
The views..
We also using polariod camera to take pictures, and one of it over-exposed.
Shopped around and buy some food back home. BIG BAG, small bag!!
Boys over Flower went over to film also.
Big poster showing them buy egg tart and drinks.
Food ordered in airplane. HUNGRY!
BACK to Singapore again! I WANT TRAVEL AROUND THE WORLD!!