Thank Gi had a 50% off voucher. We had ice-cream fondue set after our work with Fen (:
Dinner at Quiznos at Orchard Central. Thinking of not having full meal, in the end we were full!Haha..
We had photos this time round..
Our set Meal :D
(Spicy Beef & Cheddar)
(Honey Bourbon Chicken)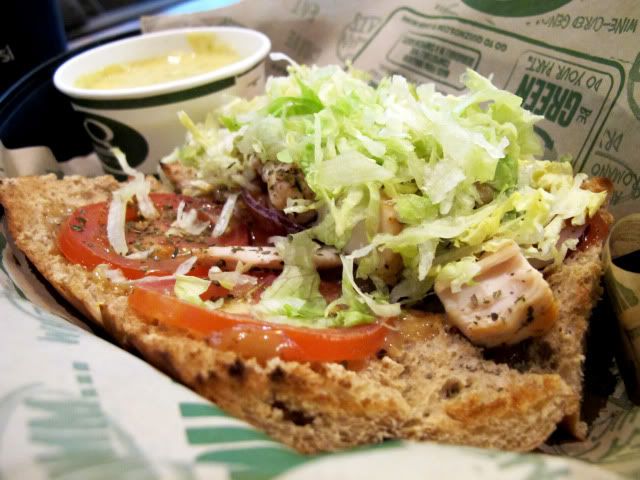 (Four Chili Chicken)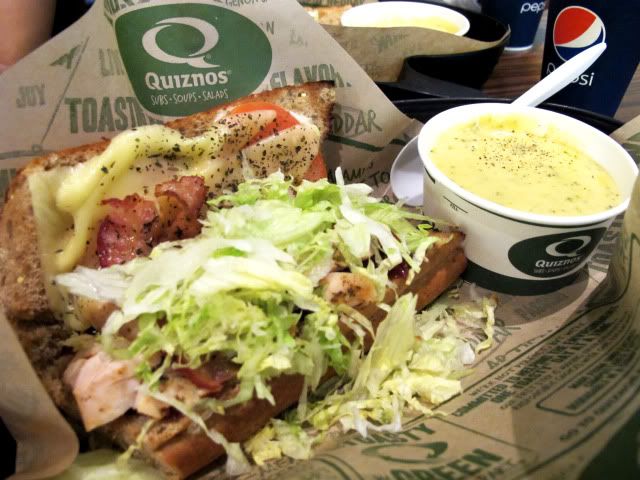 Walked from Orchard Central to Plaza Sing' to have our Anderson Ice-cream..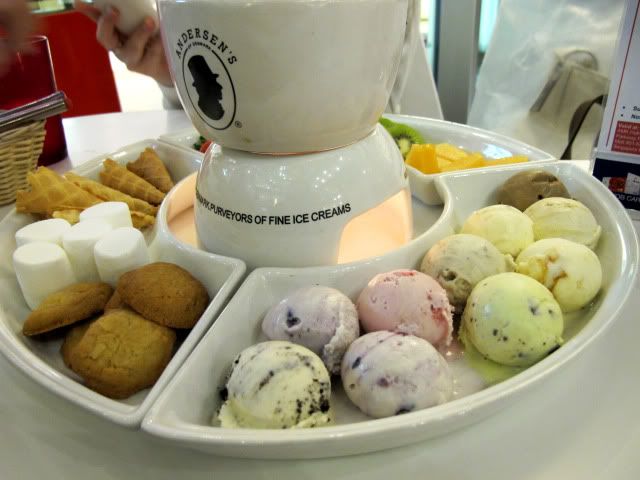 10 scopes of 2 scopes the same flavor of ice-cream (: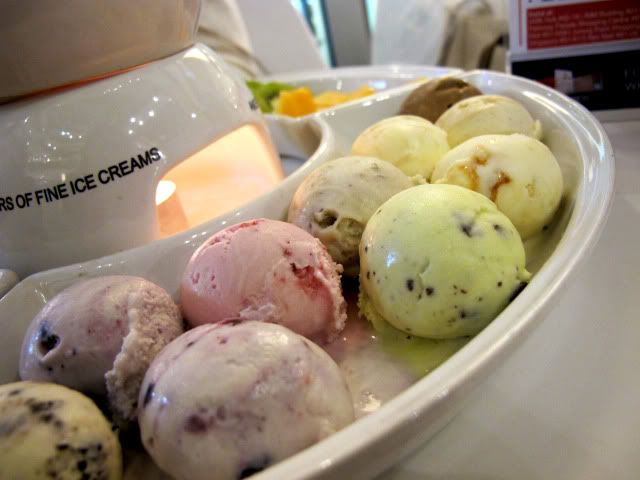 Cones..Marshmallow..Butter Cookies..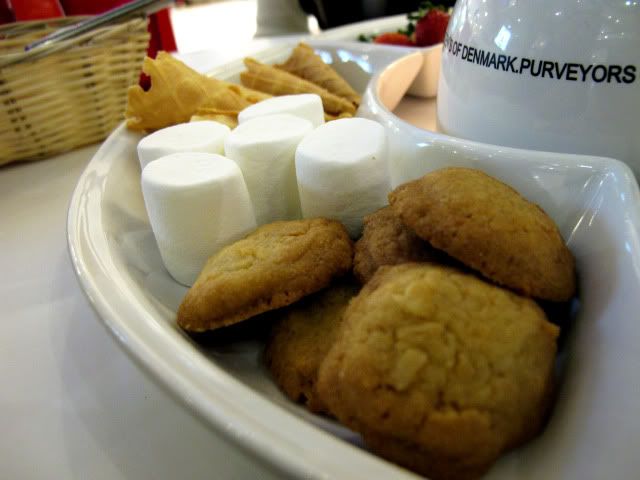 And goes with fruits :D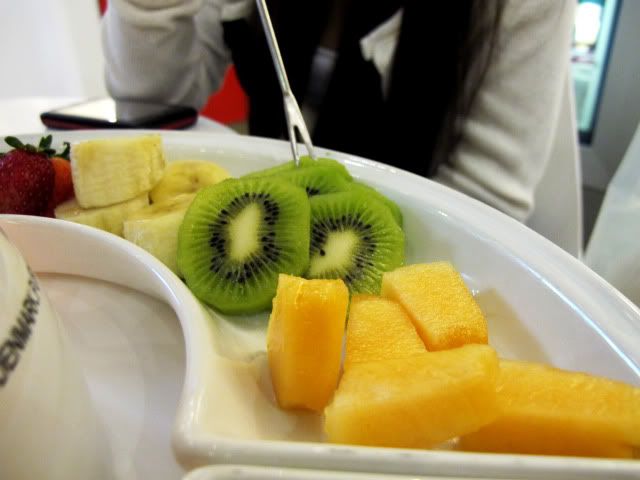 It's sinful, but we enjoyed it! :D