It's located at The Copperdome Anchorpoint, outside the mall.
Buffet time started from 3pm - 5.30pm. And it will cost around $22/pax, quite worth it.
It's photo-taking time before the food were served up..
Both were busy with phone.. SMS-ing!!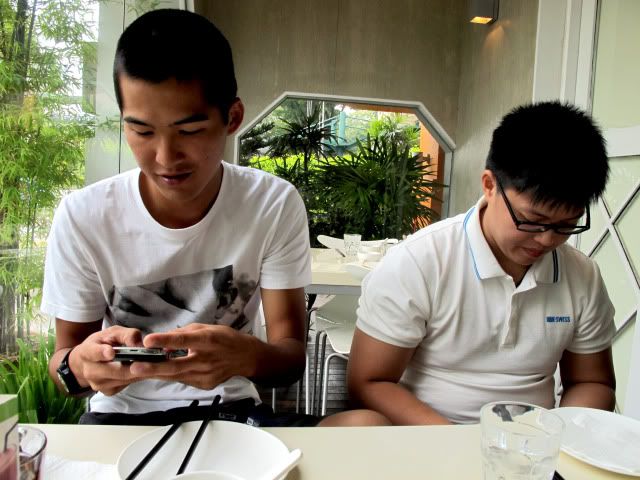 The menu!
With different order, it should have a different symbols to indicate the no. of ordered you have in the order list.
Soups..
Fried Chicken..
Carrot Cake..
Siew Mai..
Fish..(with don't know what sauce)
Century Egg Porridge..
Char Siew Par..
Dessert..!
Mango with pomelo..
And it served others too, redbean soup, herbal jelly, etc!
Amount of plates on tables. Most plates were cleared away..
We were too full that we almost vomit. Kept forcing ourselves to eat in order not to waste food.
Walked around and headed to where to should be heading..
Saw this Green Tree with dark sky, as if the tree looked fake! LOL!
I did not have dinner, feeling still full when I reached home. Worth it! (: