Know it's random..!
But I went shopping with my mom and sister.
First was Chinatown to buy our daily use products and etc.
Shopped around and headed down to Vivocity to have dinner and shopped around.
All I can say, my leg felt so sour & my hands breaking after long walking.
With the heavy stuffs we carried, we still went to Giant to buy more stuffs home where we only had 6 hands to carry!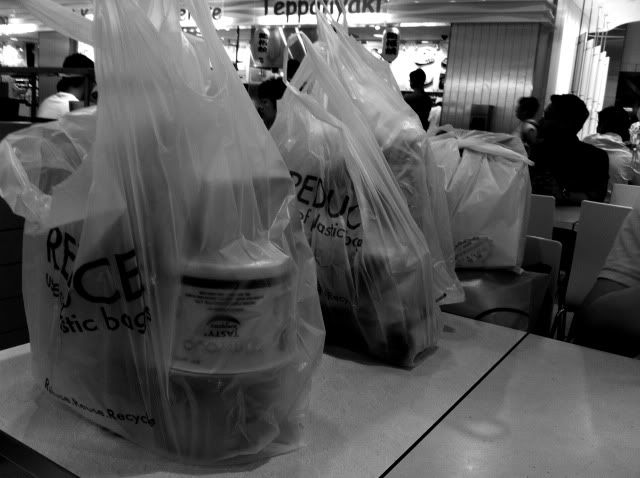 Some put in recycle bag and some at the other side!
TIRING DAY but nice outing! ❤